Brian Blessed Alarm Clock
Yes, finally Android users have no excuse to be lazy boned slug-a-beds and they too can wake up to the stentorian tones of our favourite bearded national treasure.

Featuring!!!

30 alarms (more to come) with a mix of shockingly bad Shakespearean hacks, silly songs and motivational encouragement.

Special bonus hypno Blessed on the Moon to lull you gently to a marvellously restful sleep*

Optional Brian on a rocket alarm for when you need that extra boost to get you out of bed.

Please note as it says above we made the Brian Alarm in Brian's Shed, this means the sound files are subject to shed related compromises, they're still great, don't worry about it. If you want to finance a studio day to redo them please get in touch.



*not scientifically proven.

Recent changes:
Fixed crashes on snooze.

Fixed a couple of other crash problems. Please note the Xperia has proved a bit of a headache, if you have problems please get in touch.

Added 4 new alarms - CHISWICK, FRESH HORSES!!!, FOOOOOOOGGGG, HAKA and GORDON'S ALIVE!!!!

Added instructions to avoid confusion over which volume control to use (it's the alarm one, adjust the volume in app).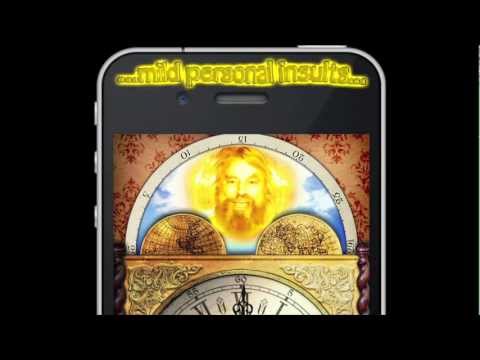 Write the first review for this app!