Hipmunk Hotels & Flights
Hipmunk is the fastest, easiest way to plan travel. This app will save you time by comparing all the top travel sites so you don't have to. Plus, save up to 60% off hotels with new Tonight Deals.

• "Best apps of 2013" – Google Play
• "The new gold standard in flight and hotel apps" – Forbes
• "You must try Hipmunk" – Mashable
• "A great way to plan travel" – Business Insider

FEATURES:
• FAST and EASY flight and hotel booking
• Find the LOWEST PRICES on airfare
• See flights sorted by "agony" to SAVE TIME by minimizing duration, layovers and price
• Unique layout makes it easy to find flights with Wi-Fi
• BOOK HOTELS directly on Hipmunk within the app
• Need a LAST MINUTE hotel room? Get up to 60% OFF with TONIGHT DEALS
• See TripAdvisor reviews, star ratings, and easily COMPARISON SHOP HOTELS
• Hotel heat maps show how close lodging is to shopping, dining & more
• "Verified by Hipmunk" shows, at a glance, if your hotel has Wi-Fi, parking or resort fees
• COMPARE and book hotels, Airbnb rentals, hostels and HomeAway rentals

Unlike every other travel app out there, Hipmunk doesn't just show you the cheapest flight first--the app sorts by "agony" instead, which incorporates important factors like flight duration, number of layovers and price. Want to know when airfare changes? Our fare alerts will alert you quickly when prices change.

Hipmunk's hotels are shown on a map so you can see exactly where you'll be staying. You can also read TripAdvisor reviews in the app and turn on heatmaps to see which are the best areas to stay in based on unique interests like food, landmarks, nightlife and more. Plus, save up to 60% off with new Tonight Deals on hotels worldwide.


Hipmunk's goal is to make finding flights and hotels fast and easy.

CONNECT WITH US:
Facebook: http://facebook.com/Hipmunk
Twitter: http://twitter.com/TheHipmunk

Permissions ----------

Identity - Allows you to log in and create a Hipmunk account

Contacts/Calendar - Used to show your upcoming events in the flight and hotel search results to help you make the best selection. You can also write your upcoming flight itinerary or hotel booking to your calendar.

Your Location - Used to power hotel searches based on your location and to serve you the best hotel deals

Photos/Media/Files - Used to cache hotel images you've looked at so we don't waste your data downloading them again

Device ID & call information - Used to pre-fill your phone number in hotel bookings

Recent changes:
• Find up to 60% off flights from your home airport with our sweet Flight Deals page!
• Time is money, baby! Hipmunk's freshly polished interface makes searching and booking easier than ever.
• OPTIONS! Tons of inventory added from the top hotel brands across the globe.
• Research the best-of-the best with our new user-friendly hotel reviews.
• Not hip on exchange rates? Hipmunk now has more currency options than ever!
• Booted some nasty bugs and crash issues out of our trust tree.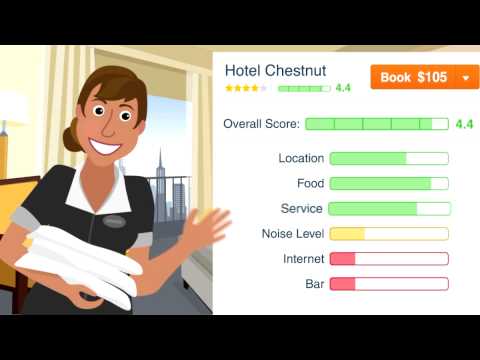 Write the first review for this app!