Rogue AI
A defensive strategy game with a tower defense feel built exclusively for tablets.

Launched into space, you are a machine with a single objective. Return to earth and annihilate the entire human race.

Recently updated with a brand new campaign. Now you get to slaughter humans AND suicidal hamsters!

- Harvest Resources
- Construct Buildings and Defenses
- Slaughter Humans
- Slaughter Suicidal Hamsters (before they do it themselves)

Features an open ended weapon upgrade system. You choose whether to litter the battlefield, concentrate on a single monolithic turret, or anywhere in between.

Please note, only a 1280x800 tablet will work. This is most tablets, but not all. A 7" tablet is not likely to work correctly. Users confirm Google's Nexus 7 does not work.

Also, zero permissions! I'm sorry, but I do not need to collect your text messages and browser favorites and sell them to advertisers. I'm here to make games, period.

All game, no fluff.


See the website for not so blurry screenshots
http://www.rogue-ai.com


Mini Tutorial
- One finger to select and build units
- Double tap a unit to select similar units on screen
- Two fingers to navigate the map (Not using your thumb seems to work best)
- Alternatively you can use one finger on the minimap

Difficulty
This game is extremely difficult. The easy difficulty is just easier than normal, it does not make the entire game "easy". I recently rebuilt the game for the iPad, and died about 7 times on level 3 on normal. This game is not for the mass market.

Comments Responses
If the game is not working on your device, and you have missed the 15 minute refund window, please email me and let me know so I can process your refund. Sometimes android just does not work.

I have 70 confirmed transformer prime owners, and it works fine on most, on a couple it does not work at all. That's just the way android is unfortunately. I've tried debugging the game with quite a few users. Sometimes we fix issues, sometimes there is just no explanation.

Thank you!
- Mike

Recent changes:
Major Update v1.1

Updates include:
- New Campaign (8 new levels)
- Double the enemy types
- Double the buildings
- New backgrounds
- New music loops and sound effects
- A tweaked human campaign to help line up with second campaign
- Tweaked easy a bit, to make it easier (you will still die)

Hope you enjoy it!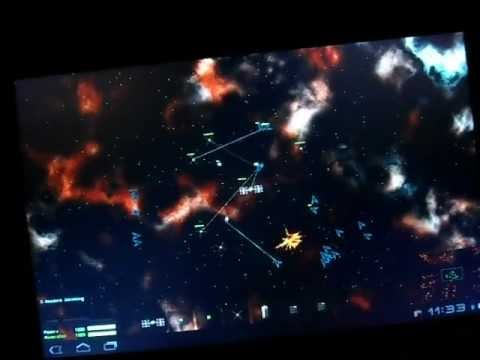 Write the first review for this app!