ComicBook! for Galaxy Notes
ComicBook! is your FULL featured comic book creation app!

In just seconds turn yourself and your friends into comic heroes or villains. Star in your own comic book adventures!

Realistic comic styling with a wide selection of: image filters, comic fonts, customizable captions, a library of classic comic graphics and over a dozen multi-panel page layouts.

Use the Galaxy Note's S Pen to draw on top of your Comics!

NOTE: This version only officially supports the Samsung Galaxy Note.

Publish direct to Facebook or Twitter!

Check out ComicBook! in action or send us your comics! Just click our support link or goto: http://ComicBookUsers.com/

✓ 9 auto scaling text caption styles
✓ 9 customizable comic photo filters
✓ 15 unique page Layouts
✓ 55 classic comic graphics (tap to scale/rotate!)
✓ 3 different optional halftone styles
✓ 7 licensed comic fonts
✓ Captions have small, medium & large fonts
✓ Title text tool in 3 sizes
✓ Stylized gradient caption
✓ 2 horizontal only captions
✓ Fonts feature bold & international characters
✓ Built-in Facebook sharing
✓ Twitter sharing with Twitpics
✓ Email sharing
✓ Save to photo library
✓ Tool tips
✓ Comprehensive online help and Quick Start
✓ Load photos from library

We are committed to continually improve ComicBook! and we welcome all suggestions for free future updates!

Connect to us @3DTOPO on Twitter!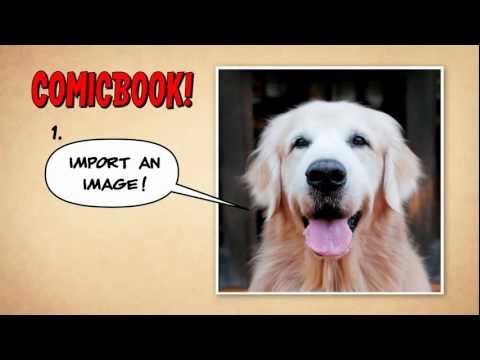 Write the first review for this app!