Compass Pro
compass pro is the pro version of the highly successful free gabenative compass. It's fast, it's beautiful and the most precise of all compass apps. compass pro supports high definition displays and true north. Buy it now!

+ Most fast start of all compass apps
+ High definition display support
+ Supports magnetic and true north over Wi-Fi and GPS
+ Most beautiful user interface of all compass apps
+ SDCard install support

PRO VERSION

+ compass pro does not show advertisements

PERMISSIONS

Your location, fine (GPS) location:
Needed by compass pro for calculating the true north.

Network communication, Full Internet access, view network state:
Needed by compass pro for anonymous download statistics.

System tools, Prevent phone from sleeping:
Needed by compass pro to disable the sleep mode, while the compass is used.

QUESTIONS

Why is the compass pro file so big?
Because compass pro contains high definition images. But the size should not be a problem, because the compass can be installed on sdcard.

How can i contact the developer of compass pro?
For support or suggestions use the reporting system inside compass pro.

Recent changes:
+ IMPROVED: Big performance and memory optimization. The compass is now more efficient and uses less memory. This should result in a more fluend compass arrow.
+ FIXED: Fixed a problem with the Samsung Galaxy Note 3 and Samsung Galaxy S4 with Android 4.3. This devices have a software bug inside the sensor classes. I have implemented a workarround for this devices that solves the problem.
+ A lot of other changes, see changelog inside the app.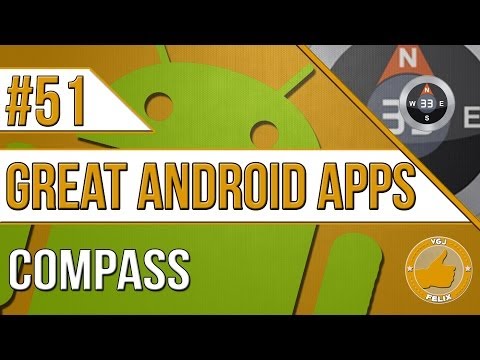 Write the first review for this app!