Concrete Village
The World Is Your Village. Go Where Locals Go in Every Major City.

★ Ranks All Businesses by Social Popularity for the Best Locally Recommended Spots Near You!
★ Get the Deals Locals Get. Looking for Two-for-One Drinks at a Favorite Local Bar? Quickly Find Deals Near You.
★ Includes 10's of Millions of International and US Businesses
★ This App is an Excellent Travel Companion in the US and Abroad, Auto Detects and Translates any Language to English

Find where locals go for their favorite restaurants, bars, and hotels in any city or village. No need to rely on advertisements, taxi drivers, or hotel concierge. Check out how locals in the neighborhood rate their favorite hang-outs. Even better, get the same discounts locals get at these spots.

Enter your zip code to find locally recommended spots, check out current deals, and make reservations. Website, phone numbers, maps, menus, directions, and more are instantly available for millions of the best local businesses - nationally and internationally.

Use the Map View feature to get the most out of the App. All businesses are ranked by number of likes and clearly shown on the map. Input your current address or choose to search in your 'Current Location.' Zoom in to narrow down your search. Click 'Redo Search' to search anywhere in the world.

Concrete Village introduces an innovative Social Meter to help you decide which businesses are the highest rated in any given search area. Much better and more interactive than existing offerings.

Now, relax, take the guess work out of finding the best and locally favorite places to eat, drink, and sleep. The World is Your Village!

Recent changes:
1/14/2013-
Fix major bug. Couldn't type in location without having GPS coordinates
Added how to use video to Play Store.

10/29/2013 -
Now has exact location via GPS when you click the crosshair.
Removed title bar from maps. More viewable area!
There is now a pin indicating current location
Fixed some bugs and added tutorial messages
Distance filter is now extremely accurate
500,000+ up to date Menus from SinglePlatform!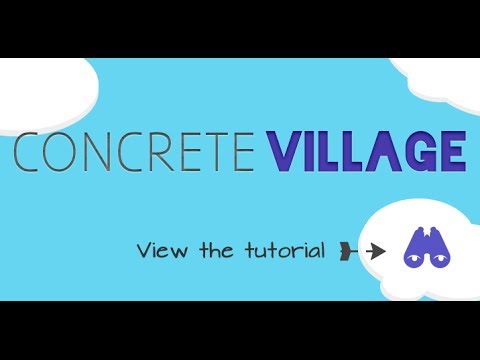 Write the first review for this app!