Control for Stripe
The only Android app for Stripe, created by people who sell online, for people who sell online. Control lets you manage your Stripe payments on the go, keeping you updated on what's happening with your business from anywhere in the world. Using Control, you'll be able to monitor key payment activity, recover lost revenue, and defend your business against potential fraud and chargeback risk - all from within the app.

PERMISSIONS NOTE:
Camera permission is required to use the new card scanning feature.

MINIMUM ANDROID VERSION SUPPORT
4.0+

FEATURES
+ New! Scan credit cards using the device camera
+ See real time performance and trends on the metrics that matter
+ Receive important notifications pushed directly to your phone
+ Capture lost revenue by retrying payments directly from your device
+ Built in credit card scanner
+ Act on suspicious transactions to avoid chargebacks
+ Monitor global revenues with multi currency support and aggregated currency conversion
+ Lock access to your app data via 4-digit PIN
+ Search transaction & review pertinent information
+ Securely connect multiple accounts via Stripe Connect
+ Phone and tablet compatibility
+ Built-in support


BUILT WITH SECURITY FIRST
Built on iron clad services with highly scalable performance, continuous API updates, and merchant centric design. Control is the ultimate tool for the modern, global merchant.

Recent changes:
Fix for some users reporting crashes.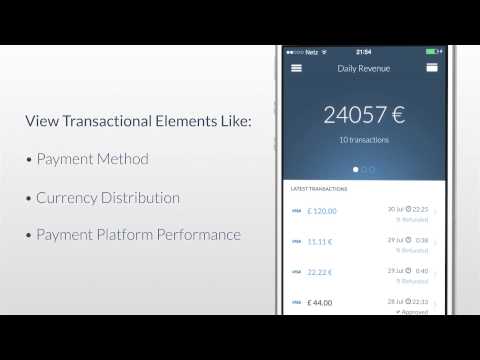 Write the first review for this app!