Bake Cupcakes - Cooking Games
Bake Cupcakes is a cooking game where you can learn how to prepare a delicious dessert recipe following simply steps. Baking is fun and this is a ideal for kids who love spending time in the kitchen
With over 5.000.000 downloads, is really appreciated all over the world.

Features:

* cooking experience with real recipe applicable in real life

* over 5.000.000 downloads and many Facebook fans

* amazing graphic and enjoyable music

* cool backgrounds, tools and colors

* easy to play, well explained in several steps

* educational game that develops skills and hobby

How to play:

As in real life, you first need to buy all the ingredients for your recipe. You will find all that you need in grocery store.

After you have purchased all the items, you will start a great adventure in the kitchen. Our kitchen is fully completed with all that you need girls
This cupcake recipe has 3 big steps, each one is more fun than you can imagine:

1. First, prepare the cake composition using a mixer and some of your ingredients: sugar, vanilla, flour and eggs. Put your composition into cupcakes or muffins shape and bake it in the oven or microwave.

2. Then you have to make a delicious cream which you will use to decorate your delicious cookies.

3. The final step is to create a few heart shapes, made from marzipan composition. These cute and delicious heart shapes have to be on the top of your cupcake.

It's a very simply recipe and an easy to play. You only have to put a lot of love and positive attitude!! xoxo

If you loved our game, please write us a nice review and if you want to play more.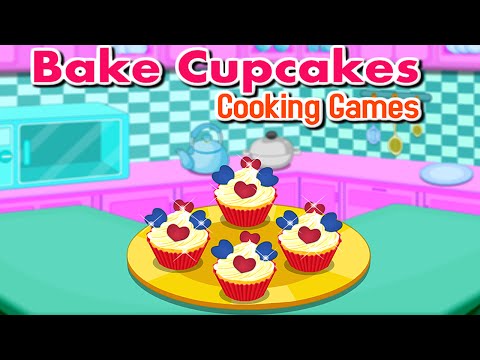 Write the first review for this app!