Corum Map (Çorum,Sungurlu...)
TS Go! Corum (Çorum) is a FULL and OFFLINE Tourist map of Corum, Turkey. Some cities included in this version: Çorum, Sungurlu, Alaca, Iskilip, Abdalata, Abdalbodu, Abdi... And many more!

Everything you need in a trip in your phone. Beaches, theme parks, stunning landscapes, museums, hotels, restaurants... And if you have an emergency on your trip: nearby hospitals and other essential points of interest.

TRY TS Go! FOR FREE!
The free full version "TS Go! Catalonia" is available for you to try this app before buying it. DOWNLOAD TS Go! Catalonia FREE.

In your phone you will see a map showing your current position, and all the interesting places around you. You won't need anything more! And remember, everything in this app is OFFLINE, so you don't need to care about the annoying roaming cost.

Characteristics of the TS Go! maps:

• GPS positioning. It shows your position, and the real distance to the point you want to visit.
• Connectivity with Google Maps and Navigation.
• Map of cities and entire regions completely OFFLINE.
• Hundreds of points of interest in each city:
- Museums
- Hotels, Bed and Breakfast, camping and caravans
- Parks and monuments.
- Natural Viewpoints and amazing landscapes
- Theme parks and zoos
- Restaurants of all kinds
- Pubs
- Beaches
- Coffeehouses
- Stores of all kinds
- Supermarkets
- Nearby hospitals
- Banks and ATMs
• Information on public transport of the most important cities.
• Share points of interest via Facebook and / or email.

Some cities included in this version:
Abdiköy Abdüköy Abdullah Acipinar Acipinar Koyu Afatyakasi Agaccami Agcakoyun Agcakoyunu Agcali Agcasu Agcasu Koyu Agiroglan Agizsuyu Agizsuyu Koy Agizsuyu Koyu Ahacik Ahiilyas Ahilyas Ahlat Ahlatcik Ahmediye Ahmetçe Ahmetoglan Ahmetoglu Akçakaya Akçakise Akçaköy Akçakoyun Akçakoyunlu Akcali Akçasoku Akçasu Akcatas Akçiçek Akdam Akdere Akkaya Akkaya Köy Akkaya Köyü Akkayaçatak Akkayaçatakköy Akkese Akkil Akkise Akören Akpinar Akpinar Koyu Aksek Akseki Aksungur Aktas Akveren Akviran Akyar Akyazi Alacaginkisla Alacahüyük Alagöz Alamasli Alancik Alembeyli Alibey Alibeyli Aliki Alioglu Alören Alpacut Alpagut Altinbas Altintas Altuntas Koyu Aluç Alveran Alveren Alveren Köyü Ambarci Andrapa Arabacayi Arabacayi Koyu Arabhaci Araf Arap Arap Köyü Araphaci Arapseyf Arapseyfi Arapseyh Arapseyif Ardic Ardickoy Arici Arifegazili Arik Arpalik Arpaöz Arslan Arslanköy Arzumanlar Arzupinar Asagi Bedemce Asagi Celtik Asagi Cerit Asagi Davut Asagi Lapa Asagi Lapakoy Asagi Mora Asagi Obrugu Asagi Sarilik Asagi Seyhler Asagibespinar Asagieksioglu Asagiemirhalil Asagifindikli Asagikorucek Asagiorenseki Asagisaltik Asagiviranseki Asagiyuva Asagizeytin Asar Asarçay Asarcik Asayis Asikbuku Asiliarmut Astavul Atcali Avhatyakasi Avkat Avlagi Avlarukaya Avlavukaya Köy Avlavukaya Köyü Avsar Avsarkoy Avukat Haci Koy Avutmus Ayagibuyuk Ayaz Aydin Aydogan Ayva Ayvaca Ayvaköy Ayvali Ayvalica Babaoglu Babük Badan Bademce Bademli Bagcili Bagdatli Bagozu Bagyuzu Bahçeli Bahsili Bahsistepe Balcikhisar Baldiran Balimsultan Balipinar Balkavak Balkavak Köy Balkavak Köyü Balkaya Balliardi Baltacimehmetpasa Balumsultan Barak Baskoy Basmakci Baspinar Bayan Bayasli Bayat Bayindir Bebük Bedan Bekaroglu Bekis Bekisler Belkaraagac Belkavak Belkavak Köyü Belören Belpinar Belpinar Koyu Berk Berkköy Besdam Besiktepe Besiktepe Koyu Beskiz Bespinaribala Bespinarizir Beydili Beygircioglu Beylice Beyoglan Beyözü Beyyurdu Bogabagi Bogabagi Koyu Bogacik Bogazici Bogazkale Bogazkaya Bogazkoy Bogazonu Boghazkeui Bogruoglu Boladikebir Boladisagir Bolatcik Bolatlibuyuk Bolatlikucuk Bonazkoy Hattusa Borsümbül Boyaci Bozarmut Bozboga Bozdogan Boztepe Boztepe Köy...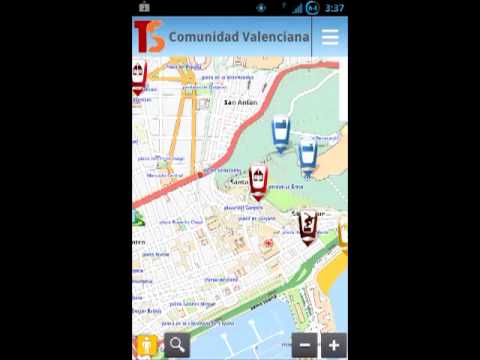 Write the first review for this app!
No comments in the Android market yet