Crack Your Screen Prank
Perfect way to fool your friends with this amazing prank app!

Now you can crack your screen by 3 different methods*:
- Crack on SHAKE: Just one shake and screen will crack!
- Crack on TOUCH: Just one touch on the screen and screen will crack immediately.
- Auto Crack Timer: Screen will auto crack after 5,10,15... seconds.

* You can change the crack method in Settings/Preferences

With "Crack Your Screen" app, within a seconds your phone is ready. Just one shake and screen will crack!

Please be patient and report your device if you don't see any cracked / broken screen.

Why "Crack Your Screen" is the best prank app?
Because after screen is cracked, you can still use your phone with full functionality, cracked screen or broken display image will be on the top of all your applications until you exit.


No Ads on cracked / broken screen!!


How to use!
1. Press the "Ready" button.
2. Shake your phone.
3. Oops your screen is cracked.
4. Shake again for repair.


Find us elsewhere:

Facebook: http://0.mk/g6fb
Twitter: http://0.mk/g6tw

Keywords: cracked, screen, prank, broken, glass, lcd, display

Have a lot of fun!

Recent changes:
v4.0.75
* Removed "white screen" Ads
* Bug fixes.

v4.0.74
* Screen manager selector bug fix
* Stability improvements
* Automatically disappearing cracked screen after few seconds - bug fixed!
* Move to SD-card bug fix

v4.0.6
* Crack/Repair sensitivity improvement.

v4.0.4
* Now you can choose 15 different Crack/Repair sensitivity values from settings.
* Front Camera video recording going off. You can find your previous videos in "/storage/sdcard/cys_videos/"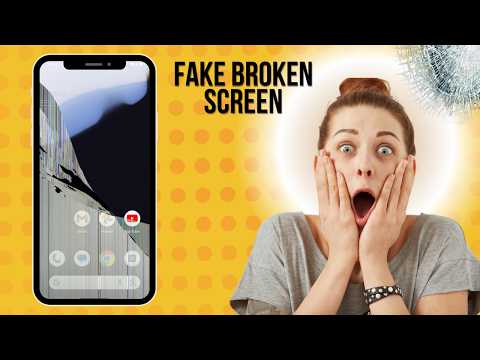 Write the first review for this app!