Did you develop this app? Access more services »
Craft Breaker
Do you like Minecraft graphics? Have you ever play Arkanoid, or maybe you remember "Pong" and you want to play with your friends? If you like one of those games that you will definitely love "Craft Breaker". "Craft Breaker" is a combination of a game "Breakout" with graphics in the style of Minecraft, in addition the game gives you possibility to play in multiplayer mode, in this mode, the game resembles another famous game - "Pong" - except that the graphics are fully 3D, and there is a possibility to play up to 4 players at the same time (giving a lot more fun).
For those not familiar with the game "Arkanoid" - this is a game similar to such productions as Breakout, Brick Breaker, Krakout – controll the bat to bounce the ball. Craft Breaker is similar, except that we destroy the blocks (similar to those encountered in Minecraft) in 3D space.
Additionally, you can play multiplayer mode via bluetooth or wifi (when playing with the wifi you have to be connected to wifi network, it is not possible at the moment to play using direct wifi connection).
Craft Breaker has:
- full 3D graphics (moving up and down your finger on the screen to change the camera view
- Arkanoid-style gameplay
- graphics similar to Minecraft
- ability to play multiplayer using bluetooth or wifi (up to 4 players simultaneously)
- a lot of fun with friends

Recent changes:
Added new level, fixed some minor errors.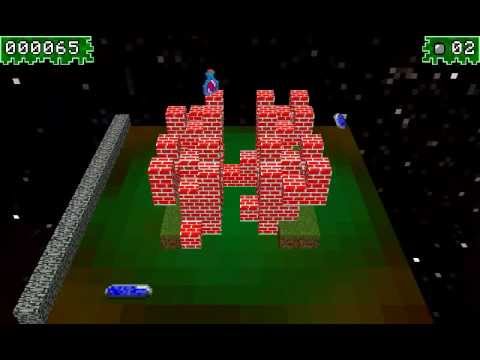 Write the first review for this app!