Crash Dive
WWII tactical submarine combat on your Android tablet!

Take command of a U-boat prowling the Atlantic in search of enemy convoys to sink. Sneak past the escorts and torpedo the transports. Or surface and use your deck gun in a night attack.
When the escorts come after you, drop decoys and sneak away before they can crush you with their depth charges.

The first game of its kind designed for touch-screen devices.

Features:
* Smoothly blends a submarine simulator with arcade action.
* Provides the tools for both stealth and offense; you decide how aggressive you want to be.
* Multiple times of day allow for different play styles.
* Location-based damage/repair affects the performance of your sub.
* Random encounter generator for deep replayability.
* Three difficulty levels.
* Tutorial mode to help you learn the ropes.
* Global leaderboards shared across platforms.

Recent changes:
1.4.31 public release notes:
Added "Challenge" mode with 3 challenges.
Added Queen Elizabeth-class Battleship.
Added more ship name variations for aircraft carriers.
Added more troopship name variants.
Escorts now slow to stay with the fastest damaged ship if only damaged ships remain in convoy.
Bugfix: "Clang"ed torpedoes no longer continue onward
Fixed infinite Patrol mode bug
Fixed Patrol resupply/Save exploit
NOTE: Saved patrols from previous versions are NOT compatible with this version.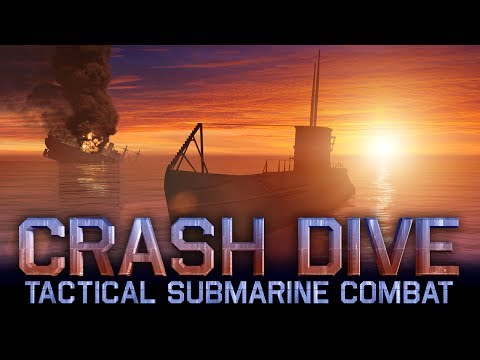 Write the first review for this app!