Crash n Dash
Join thousands of other players in a social, addicting, real-time multiplayer car-crasher game where you are encouraged to crash all the cars you want! Or you can play through a range of levels, achievements and unlockables in the single player version.

- "I can't stop playing this..." (Itunes reviewer)
- "Aaargh, i gotta beat that level!" (Anonymous)

Eirik og Torbjørn presents:

Crash n Dash is not your avarage racing game. With graphics from the 8bit nintendo nes era, and alot of inspiration taken from commmodore 64 (c64), Crash n Dash will give you hours of retro-style fun while you try to beat levels that are ranging from very easy to extremely hard. Crash and dash your way to the top of the high scores list, or make a name for yourself in the online multiplayer version.

Retro gamers and chiptune fans will also find something they like in the catchy soundtrack.

Recent changes:
v.1.5.3 - 1.6.2
- Fix bugs.

v1.5.1
- Some small bugfixes.

v1.5.0
- New achievements
- Level editor(!)
- A lot of small fixes.
- Gamecenter integration.

V1.4
- New achievements.
- Minor bug fixes and improvements.

V1.3
- New graphics.
- New achievements.
- Some bugfixes.

v1.2.0
- 15 new levels!
- World 2, "the desert"
- New, better and more exciting multiplayer.
- New weapons.
- Possibility to unlock cars.
- See your opponents progress in multiplayer.
- Some updates to the graphics.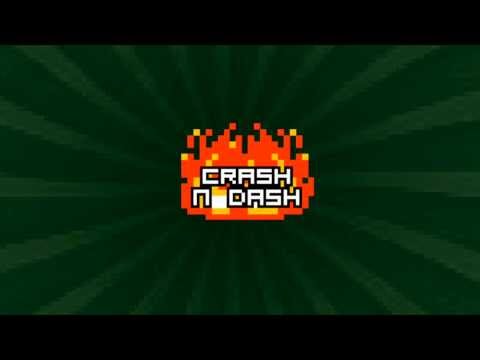 Write the first review for this app!