Crazy Pentas BETA
Very nice puzzle based on the pentominos.
The novelty is that the pieces have a hole, and they must be placed on the pins of the same color.
(Or they can be placed or the there is no pin)

The usage is very intuitive.
- Simply drag a piece from the drop down list on the right.
- Drop it where you want (if the location is open)
- While holding the piece, touch the screen with another finger anywhere to rotate it to 90 degrees.
- Some pieces are not symmetrical, and a button "Reverse" appears in this case.Just click on it if you want to return the piece.
- To remove a piece of the games, just click on it and it returns to the list.

That simple!

The fact that you must manage the position of pieces with the colored pins makes the game very addictive.

If the pins are a help at Novice level , you will quickly see that they complicate the puzzle at high levels.

Enjoy!

Feel free to give us your feed back to allow us to improve the game.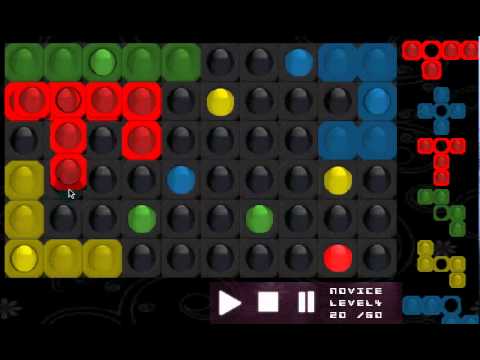 No comments in the Android market yet