Crazy Rocket
*** This game is for the player, who likes playing Flappy Bird, Clumsy Bird, Floppy Bird, Flappy Wings, Flappy Craft, Clappy Bird, Revenge Bird and other similar games. This game has additional challenging which includes Tilt functionality. ***

THE MISSION IS ON WITH TAP AND TILT! Crazy Rocket is a fun addictive game which makes the users to tap and tilt the screen. It is a simple and challenging game, which makes the users to keep playing with it.

Once you tap the screen the mission is ON. It is your challenge to guide the rocket to the space without crashing into the Meteorites to reach the Moon and all other planets (Mercury, Venus, Mar, Jupiter, Saturn, Uranus and Neptune).

When a Crazy Rocket crosses every thousand Meteorites, it will land into Moon and other planets. Crossing ten thousand Meteorites, Crazy Rocket will return back to the Earth to the starting point.

How to play:
-> Tap anywhere in the screen to launch the Rocket
-> Tilt the screen to avoid crashing into the Meteorites
Above two simple steps should help you to fly the rocket into space to reach Moon and other planets!!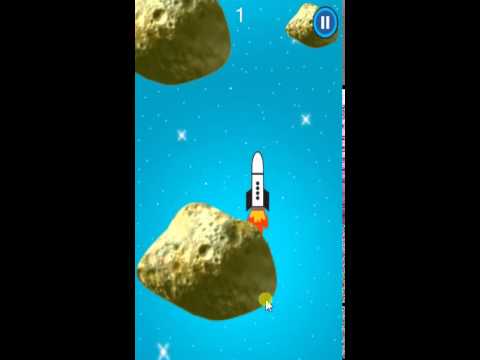 Write the first review for this app!