Crazy Tribes - War MMOG
Play Crazy Tribes now, and become one of the most feared Dukes in the wastelands! Recruit lots of crazy units and use your army to subdue the post-apocalyptic lands. Send your troops into battle against thousands of other players, and make the world tremble with fear at the mention of your name. Join strategic alliances with other players, and trade precious resources.

Features:
• Start by upgrading your first base
• Construct numerous different buildings and create a new civilization
• Recruit a crazy army and fight against other Dukes
• Capture enemy bases and subdue the wastelands
• Obtain vital resources and trade with other players
• Develop effective strategies to capture and defend bases
• Form clans with other players
• Develop new technologies and complete thrilling missions
• Experience the meticulously designed and richly detailed apocalyptic graphics
• Maximum game fun: play solo or in the community


Download the app free of charge now and experience thrilling battles in the world of Crazy Tribes; the addictive apocalyptic MMOG.

You will need an active Internet connection to play Crazy Tribes.

Recent changes:
4.9.0
- Unit limit during the cross base recruitment: This feature makes reinforcing your bases in a specific way easier.

- Protective shield: You will no longer be able to be attacked or attack for a short time once this feature has been activated.

- New button: Complete all construction/recruitment
- A lot of improvements in both the usability and the user interface.

Some new features initially are only active on selected worlds.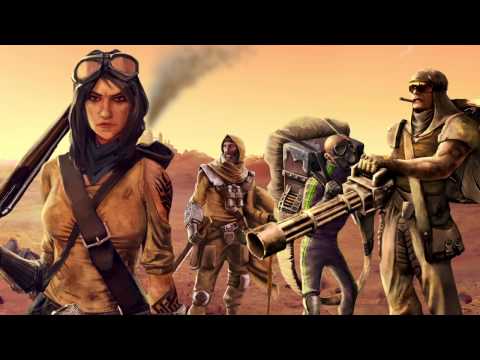 Write the first review for this app!