Create Children Book
This cool app enables kids to create their own stories using a huge collection (nearly 3000 unique assets) of backgrounds, characters, objects and everything required to create a complete story book. Use different speech bubbles, effects, filters, masks to make beautiful comic books, riddles, jokes, quotes, greetings, presentation and many more. Think, Imagine and Express yourself creatively through the stories. If you like your book, you can share it with friends and family around the world by publishing it freely on Njoy N Learn Store in just few easy steps.

Recent changes:
Version 5.0
->New Feature to enable snapshot of entire page or given frame in the preview mode.
->This snapshot image will be saved in picture gallery which you can share with anyone.
->New Manga Asset pack released. Now create cool action based Manga comics.
->New look-n-feel - its Holiday time. Happy Holidays.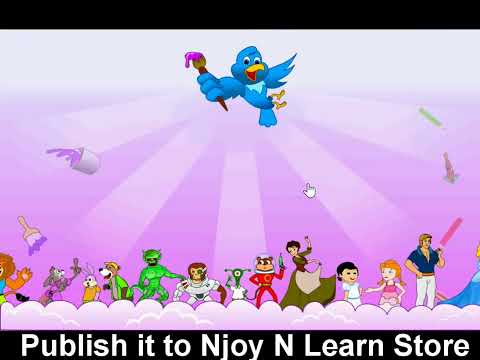 Write the first review for this app!