Daily Timer
Easy to use timer for your daily activities.

You can:
- Сheck the schedules of your study, work, bus, and much more in simple set of widgets.
- Сustomize widgets colors of your choice.
- Resize widgets for displaying the names of items(Android 4.2+ only)

You can support the app at WebMoney Z369359500663 or E331170732439

Recent changes:
Name items increased to 16 characters.
Added compact 1x1 widget.
Added 4x1 widget for displaying names of the items.
Added signal before the end of time. Write in the comments if you need a option to turn it off.

Unfortunately, my account has not paid off, without financial support the next patch will be released later than we would like. It is planned:
- Multiline widget to display multiple items.
- Sharing schedules between devices.
- Improve current interface settings.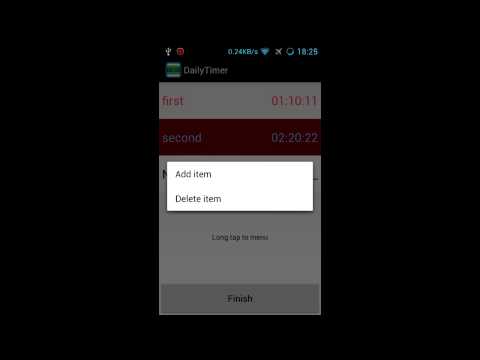 Write the first review for this app!