DC Metro
The complete app for the Washington DC Metro! Find the nearest station, check on train arrival times, get directions to a station and more. Also check up on the most recent disruptions, tweets, and news items published by the metro authority

Recent changes:
Version 2.0
- Added a Metro Map with 2 Touch Zoom and Pan
- Added a Context Menu to make app more android user friendly
- Polished Arrival times screen
- Added color coding for arrival times, will add to other screens in next release.
- Added a button to link to ITMT mobile site.
- Added a fix for handling loss of internet connectivity.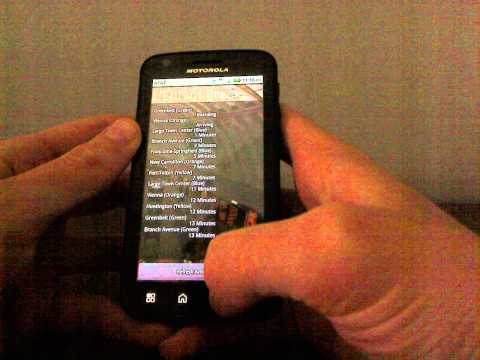 Write the first review for this app!