DealChaat
Shopping for something or out for a meal with friends? What if there was a super quick way to find deals in your immediate vicinity just when you're looking for one? DealChaat is a location-aware platform that connects Shoppers directly with the Merchants around them. Shoppers can look for deals around them that have been created by Merchants themselves. Merchants can add deals directly from the DealChaat app. No coupons. No codes. No middle-men.

Shoppers (Features)
- Location-aware app that helps you discover deals around you.
- Select from one of the 8 smart categories. Browse through the deals, simply walk into the store and buy. No coupons or codes.
- Like a deal? Share it with your friends via Twitter, Facebook or Email
- Give Merchants and shoppers around you feedback about the deals. Rate the deals as good or bad. Add a review for the merchant establishment.
- Look at the deal location on map. Get directions to the Merchant location.

Merchants (Features) ***NEW***
- Sign-in to the DealChaat app with your Merchant sign-in or Sign Up (FREE 1 MONTH SUBSCRIPTION)
- Super easy way to add your deal directly from Mobile - add deal description, add your store location and you're good to go!
- Coming soon: Edit and manage deals directly from the mobile.

Recent changes:
We aim to make DealChaat a powerful connect between Merchants and Shoppers and this release brings it a step closer.
1. Merchants can subscribe for a Free account directly from the app as well as renew their existing subscription.
2. You can also edit the deals you have created directly from the DealChaat app.


Dear Shoppers, you will notice a lot more deals on the app now. Continue discovering great deals and fun stuff around you with DealChaat!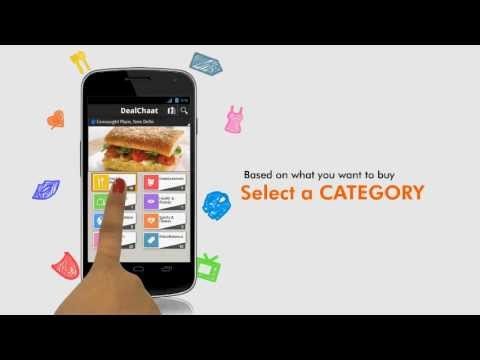 Write the first review for this app!