DealPad - HotUKDeals
Find the UK's hottest deals directly from your Android tablet or smartphone.

DealPad is a deal finder application which allows you to access all the great bargains from the HotUKDeals website, directly on your favourite Android device.

An Ad-Free version is also available for just 99p.

Features Include:
- View and sort deals with ease.
- Switch between deals, freebies and vouchers with one simple click.
- Search for any deals contained in the vast HUKD database.
- Beautiful interface on both Tablets and Phones.
- Receive notifications of deals which match your requirements (via WatchList).
- Bookmark deals for offline viewing.
- Share deals directly from within the application vis SMS, Email, Facebook, Twitter etc.
- View deal comments.
- Top 10 deal widget.
- Optimised for the Nexus 7.

I would love to hear what you think of DealPad.
If you would like extra functionality to be added or are experiencing any problems please email me.

Recent changes:
1.6.4
---------
• Fixed an issue which could cause the settings screen not to load on some devices.

If you like DealPad, please take the time to give us a nice review: it really helps!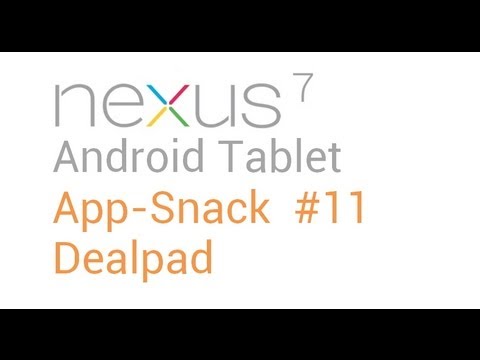 Write the first review for this app!