Delta PP
Professional Application anesthesia.
Designed for Nurses, Nurse Anesthetists IADE, Anesthetists Doctors resuscitators.
Utility pocket.
Can calculate quickly and easily Delta PP

Application movable to SD card

V 1.0.2 Adding the formula Delta PP
V 1.0.4 Adding a button to exit the application.
V 1.0.5 Adding a reset button, change display mode pages, page Adding a promotion.
V 1.0.6 Translation of the application in Spanish and English
V 1.0.9 Compatibility formats X Large
V 1.1.0 Improved display
V 1.1.1 Fixed an error value

Recent changes:
V 1.1.2 Display of input errors in French, English and Spanish.
This application is available for more than 3408 devices.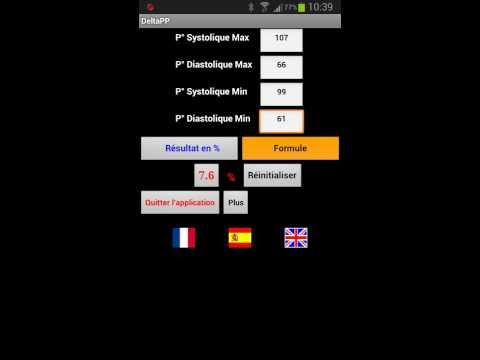 Write the first review for this app!
No comments in the Android market yet