dictation and mail
You can dictate by yourself, and email it to your email address. You can copy and paste it to Word document easily.
For each line, you can press a button "Voice input".
After sending sentences to your computer, "Clear all" button clears all texts on the input field.

Recent changes:
2013.02.11 first release
2013.02.18 following locales are also supported
Italian, Korean, German, French, Chinese
2014.05.06 bug fix
Orientation of screen is fixed to "portrait".
2014.05.14 "Clear" button to clear screen is added.
2014.05.18 Label "Clear" is changed to "Clear all".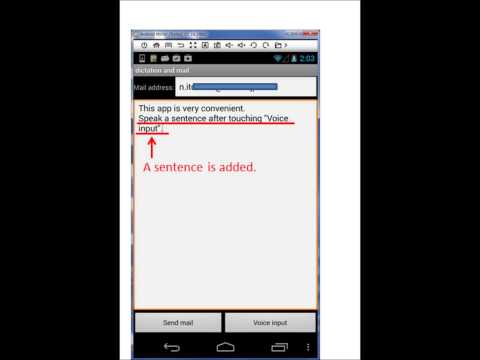 Write the first review for this app!