Did you develop this app? Access more services »
Dictomate - MP3 Voice Recorder
Dictomate is a high quality MP3 licensed audio recorder with bookmarking capability. It gives you the ability to record memos, meetings, conferences, lectures with the added benefit of bookmarking key points in the audio recording. Use your phone as a Dictaphone.

Main Features:-
Home screen Widget - Start\Stop recording & Add Bookmark
Discrete Bookmarking.
Records real time in MP3 format.
Records as background service.
Microphone Selection.
Pause playback with auto back space.
Graphic equaliser.
Create Bookmarks in record and playback modes.
Share bookmark audio snippet.
Pause recording.
Previous Recording Lists.
Edit names of Bookmarks\Recordings.
Remove Recordings\Bookmarks.
Configurable recording file storage location.

Our company 'Handroid' is fully licensed to play/record using MP3 patented technology. See http://mp3licensing.com/licensees/index.asp for a full list of licensed companies.

Please do not hesitate contact us if you have any feedback regarding this app.

Recent changes:
Version 1.11:-
Fixed bug - On some devices, users may have experienced problem with 'Recordings/Pause' button.

Version 1.10:-
Added file dialog's for file storage path's
Added export function for recordings, you can now export your mp3 recordings including all bookmark data.
Added import function for exported recordings, export and import functions allows you to transfer recordings between devices.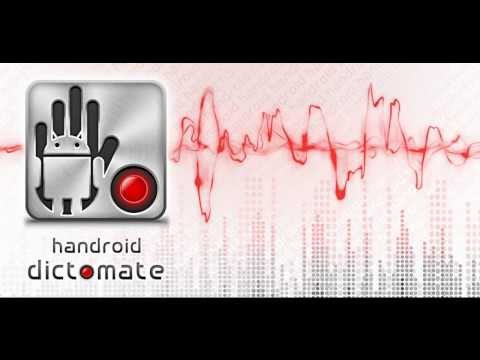 Write the first review for this app!