Dirt Bike Stunt Riders 3D
Dirt Bike Stunt Riders is the world's #1 bike racing game available on Android, perfect for your Tablet or Android Phone. If you are a mad gamer looking for extreme motocross action, motorcycles and cool block superbikes...well today is your lucky day. We have the best bike app in Google Play.

We have developed this awesome motorcycle racing game for all of you bike fanatics thirsty for speed and more extreme motocross and cool block superbikes.

The amazing bike engine gives you a level of control that you won't believe what you're playing.

All right in the palm of your hand!

Launch off an enormous jump, land on your rear wheel and crash your way through a variety of well designed levels. Your reflexes will mean the difference between surviving or crashing in spectacular fashion.

Just check what our beta-testers said!

"This game takes awesome to new levels."

"...it looks like the Minecraft dudes."

GAME FEATURES:

Multiplayer!
Leaderboards!
Beautiful pixel art!
Nitro!
Simple controls!
Amazing music!
Explosions!

So get ready to put some SPEED AND ACTION into your Android Device....!!! Download now. Fun, fast and free. What are you waiting for?

Download to PLAY your new game "Dirt Bike Stunt Riders" in the "Racing" category... ONLY IF YOU LOVE racing motocross on Google play now!

WARNING:

1. This game is seriously fun, super addictive and we can't promise you will not fall in love with our awesome cool block superbikes.

2. If you are not a REAL FAN of motocross action you may find it to difficult. Scared? Chicken....chicken... go on... test it out... this is the real deal. Only for motorcycle lovers.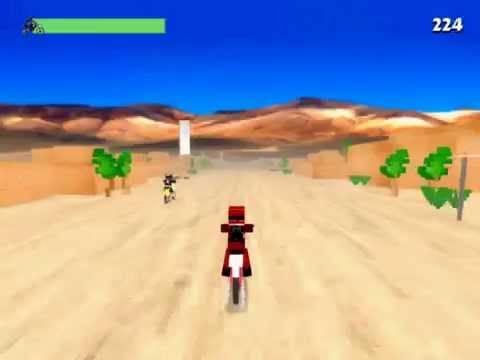 Write the first review for this app!