Dirty Dining Montreal
*** This app was created in less than 10 minutes using Map That App! Check out mapthatapp.com for more ***

Follow us on Twitter @mapthatapp

Dirty Dining Montreal shows you all the restaurants that have committed infractions and have been fined by the city of Montreal Food Inspection Department.

* View map of locations that committed infractions
* View more details about the locations, including details of the infraction and amount fined (Details in french only right now. Please email us if you would like the english information).
* Share the information with your friends to inform them on the locations.
* See streetview of the location and get directions to the location in case you want to take your chances.

We really want your feedback about this app so don't hesitate to email us!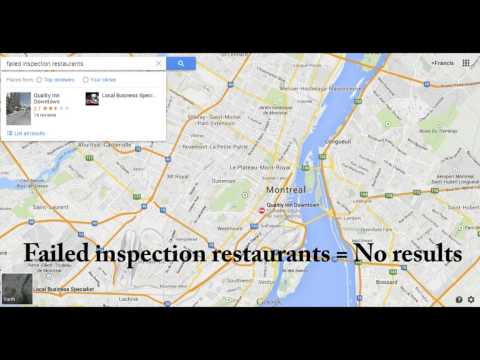 No comments in the Android market yet