Discretio - Secure calls
Simple and secure communications with Discretio.

This application allows you to communicate with any other user of Discretio anywhere in the world.
All you have to do is download our app and have a 3G/4G or a Wifi connection.

THIS IS A BETA VERSION APP AND WE NEED YOUR COMMENTS TO IMPROVE IT. THANK YOU TO CONTRIBUTE!

Source code: https://bitbucket.org/discretio/

*While abroad, roaming may incur additional charges. Please contact your carrier for more information.

Recent changes:
09/05/2013 - v1.0.16
- Filter option for encrypted calls: selection of contacts called at first with Discretio, the others are called directly in non-secured way
- Testing the invitation sent by SMS or email, to download Discretio
- Phone unlocking parameter : incoming Discretio call can automatically unlock the phone
- Fixed some bugs
- SKI (subject key identifier ) displaying option for calls
- Bluetooth headset option for encrypted calls ( warning: Bluetooth connection is not secured ).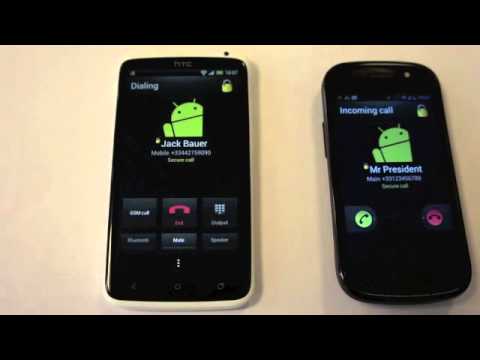 Write the first review for this app!