Donegal App
Have the beautiful county of Donegal, Ireland in the palm of your hand in 2014. Find out about, then locate all you'll want to see and do in each of the eight guides on: -

1. Arts & heritage - the best places to visit from trad music to festivals, theatres to museums.
2. Activities - watersports, golf courses, adventure, horseriding and children-focused spots.
3. Greatest 'shrines' - from the sacred to the sublime, here are 24 special parts of the county.
4. Outdoor Pursuits - one for birdwatchers, fishermen, hillwalkers and lovers of scenery.
5. Wild Atlantic Gems - the most enthralling places to visit on Ireland's best coastal drive.
6. Best of the Inishowen area - over 100 places to visit and stay in this magical peninsula.
7. Best of the Donegal Bay area - from Slieve League to Yeats country, this is Ireland's best coastal drive.
8. Best of Ulster - the best that all surrounding counties have to offer.

This app offers Ireland's most comprehensive multimedia app where audio, visual and social media platforms are incorporated into the information for your convenience. Not only can you connect to a place's website, send them an email or call them with a click, but you'll be connected to their Facebook or Twitter accounts and see any interesting YouTube video that exists out there on them. Best of all, the service works offline so that you will not be charged roaming charges when exploring the county.

Ensure you are downloading the app with the latest OS available. Please note that all tours are subject to acceptance of the navigatour® Licence terms: http://www.navigatour.ie/Licence.html

PLEASE LEAVE A REVIEW OR CLICK ON A STAR RATING IF YOU'VE ENJOYED OUR EFFORTS - THANKS!

Recent changes:
14th February 2014: Changes in 2014 include a new Best of Ulster guide and a Best of the Donegal Bay area guide.

Updated tour content for 2013 including Best Accommodations and Best Restaurants.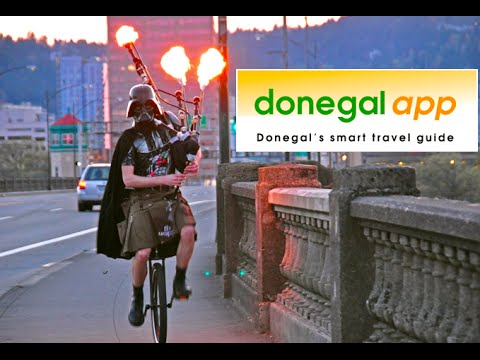 Write the first review for this app!