Don't Step Doge Tile
WOW So Shibi game. An app based off the popular game don't step the white tile.
Dont step the doge tile, if you do you lose! Such fail. Tap on the gray tiles to proceed and achieve much win. Thank you for showing love for DOGE! There are 3 modes:

Time Attack Mode: Can you beat Doge Developer's record of 4.17?! Race to the finish line as soon as possible without error for the fastest time! There are a total of 30 tiles that you must tap before completion.

Guess Mode: Will you overcome the record of 67? You have a 10 second countdown (clock disappears at 5 seconds). Make sure you STOP before 10 seconds is up! Your goal is to get as far as you can without going over the 10 seconds. Very hard. Much frustrate.

Endurance Mode: The clock is ticking and you must go the distance. For every 40 tiles you pass you are awarded 10 extra seconds of bonus time. Achieve the highest distance but don't tap the white tile.

Doge Approved

Recent changes:
Minor fixes and updated instructions.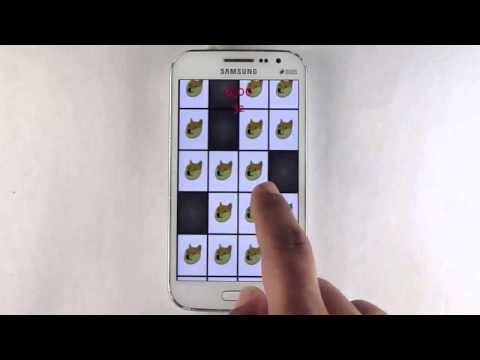 Write the first review for this app!