Don't Tap or Touch The Shark!
How good are your reflexes and coordination? The goal of the game is simple; touch as many dolphins in thirty seconds as you can without touching the water or touching a shark! If you touch the water, you'll hear a "splash" sound and you will lost 6 points, but the game will keep going. if you touch a shark, you'll hear a "chomp" sound and the game is over. For every 10 dolphins you touch, you'll gain 1 second on the timer. What's your high score going to be? ;)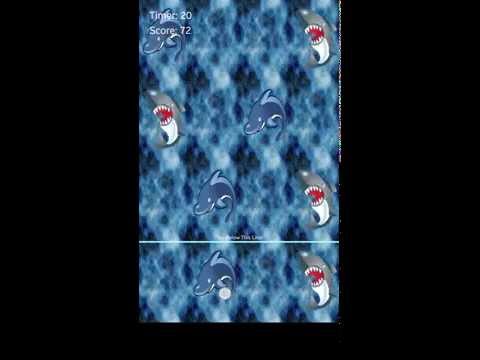 Write the first review for this app!