Dots: A Game About Connecting
The beautiful and addictive hit game Dots is now available on Android phones and tablets!

"Dots, a deceptively simple game" - CNN
"Dots, the highly addictive connect-the-dots-style betaworks-backed game" - TechCrunch

• FREE to play 4 life
• CONNECT one dot to another, connect four dots to make a square
• BEAT the old time clock and connect as many dots as you can in 60 seconds or play in moves based mode and take your time while planning strategic moves
• ADORABLE fun, and thoughtful game design in this beautiful game about connecting
• ENJOY beautiful minimalistic design with relaxing game music and fun sound FX
• CHALLENGE your friends to a dots match in multiplayer mode on Facebook or Twitter, beat their scores, and earn badges, and be the champion of the leaderboard
• MAKE a line, not a circle, to connect every dot of a single color, or connect four dots to make a square
• PLAY a board then pass to a friend for an ultimate one on one showdown

LET'S BE FACEBOOK FRIENDS
facebook.com/playdots

FOLLOW US ON TWITTER
twitter.com/playdots

ADD US ON INSTAGRAM
instagram.com/iseedots

We love all of our friends and everyone who has played Dots and TwoDots. Why not connect? Add us on Facebook or your favorite social network and send us your suggestions and feedback, as we are always looking to add new levels and features!

Use of Dots if governed by the Dots terms of service; http://weplaydots.com/sections.php?section=terms

Recent changes:
What's new:
"Challenges!

Play with your friends, or get auto-matched with players from across the globe in our new mode Dots Challenges! How many connections can you make?"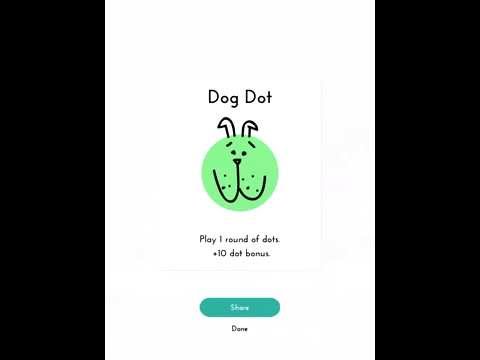 Write the first review for this app!