Dots: Chain Reaction
Dots: Chain Reaction. Tap the screen to start a chain reaction which consumes all the dots that touch it. With 64 levels over 4 stages there is hours of fun to be had. Each stage has new types of dots and a distinct aim for your chain reaction which provides varied gameplay. After you create the required chain reaction you will achieve a 1, 2 or 3 star rating depending on how many dots you caused to react.

Can you create a chain reaction that consumes all the dots?

Why not upgrade to the ad-free version 'Dots: Chain Reaction Pro' for $0.99?

https://play.google.com/store/apps/details?id=com.dots.chainreactionpro

Recent changes:
Version 1.3 - Added survival stage.

Version 1.2.1 - Increased length of time between adverts after user feedback.

Version 1.2 - Added an extra stage - Stage 4. There are now 64 levels to beat!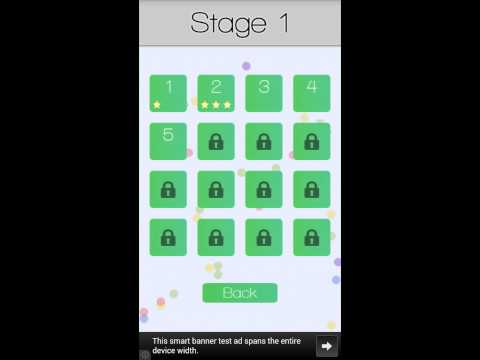 Write the first review for this app!