Free Running Dash
A clean and futuristic looking Auto-Runner. Show everyone who's the master of jumping and dashing on the global leaderboards! Perform some crazy dashes through obstacles and get as far as you possibly can. The robot (you) will change color depending on how far he's run. Watch as the robot runs faster and faster, accelerating up to ludicrous speeds, attack and destroy evil balls by performing dash. To succeed in Free Running Dash you'll need quick reflexes and plenty of patience for those times you fall to your death.
Features:
♦ Real physics
♦ Particle Effects
♦ Randomly generated content
♦ Awesome Music and Sound Effects
♦ Global Leaderboards
♦ Super Fun Gameplay
If you encounter any bugs or have any new features you think I should add to Free Running Dash please let me know by sending an email to
[email protected]
Recent changes:
- Fixed a bug with uploading highscores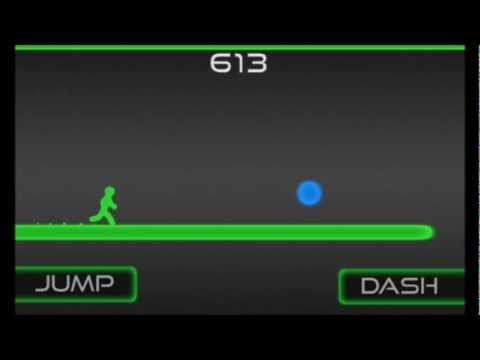 Write the first review for this app!