Dr Security
Dr Security is a portable emergency assistance center. Help Me is an innovative solution that allows you to receive professional help. Anytime, anywhere.

Have control over a group, from a couple to a crown. With Groups you can define an area and organize people by using their geolocation. Take care of anyone.

Dr Security is a set of two powerful tools at your fingertips.

Help Me, for all kind of civil, criminal and health emergencies.
All the alarms are managed by professionals from an Alarm Receiving Center.
Send the alarm with a panic button in your screen.
Car crash detector and the App sends an alarm automatically.
Send an alarm with just unplugging your headphones.
Set a countdown clock to issue an automatic alarm.
Fell down detector.
Create an alarm with a pattern of taps in your device.
Bluetooth button, discrete external device that lets you set an alarm.

Boost the emergency procedures thanks to all the relevant data is instantly available for the Alarm Receiving Center.
See all the nearest security related points of interest.

Groups allows you to watch the positions of the users you connect with.
Define a fix reference point such as a college, monument, hotel,etc.
Or define a mobile phone as such reference.
Set a distance to create an area around the reference.
Define a time lapse by which you want to have the group active.
Allow people to join your group.
And start following up the group by watching instantly their location.
As soon as any of this people gets out of the defined area, you receive a push notification.

Disclaimer: Continued usage of location services while the app is in the background can excessively drain battery.

Recent changes:
- Corrección de bugs y mejoras varias.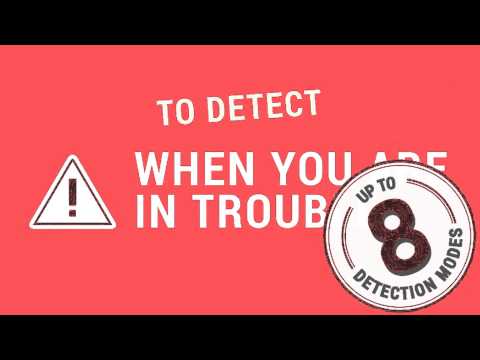 Write the first review for this app!