Dubrovacko-Neretvanska Map
TS Go! Dubrovacko-Neretvanska (Dubrovnik) is a FULL and OFFLINE Tourist map of Dubrovacko-Neretvanska, Croatia (local Name Hrvatska). Some cities included in this version: Dubrovnik, Metkovic, Makarska, Korcula, Donji Kraj, Ajduci, Akmadzici... And many more!

Everything you need in a trip in your phone. Beaches, theme parks, stunning landscapes, museums, hotels, restaurants... And if you have an emergency on your trip: nearby hospitals and other essential points of interest.

TRY TS Go! FOR FREE!
The free full version "TS Go! Catalonia" is available for you to try this app before buying it. DOWNLOAD TS Go! Catalonia FREE.

In your phone you will see a map showing your current position, and all the interesting places around you. You won't need anything more! And remember, everything in this app is OFFLINE, so you don't need to care about the annoying roaming cost.

Characteristics of the TS Go! maps:

• GPS positioning. It shows your position, and the real distance to the point you want to visit.
• Connectivity with Google Maps and Navigation.
• Map of cities and entire regions completely OFFLINE.
• Hundreds of points of interest in each city:
- Museums
- Hotels, Bed and Breakfast, camping and caravans
- Parks and monuments.
- Natural Viewpoints and amazing landscapes
- Theme parks and zoos
- Restaurants of all kinds
- Pubs
- Beaches
- Coffeehouses
- Stores of all kinds
- Supermarkets
- Nearby hospitals
- Banks and ATMs
• Information on public transport of the most important cities.
• Share points of interest via Facebook and / or email.

Some cities included in this version:
Aleksici Alerici Andelici Aracici Arambasici Arbanasi Babani Babici Babina Babina Polje Babino Babino Polje Bacev Do Bacina Badula Badzula Bagalovici Bajto Bakici Balanovici Baldasan Baleta Baletici Baletine Bani Banici Banja Bara Baraci Baranovac Barbijerici Barbiri Bare Barici Bartulovici Bast Batakovina Batva Bautovici Bebici Bekavci Bela Luka Belaici Berinovac Beusi Bezboge Bezeri Bezunje Bijeli Vir Bijelici Bili Vir Bilici Bilopavlovici Bilosi Bitange Bizanj Bjelonovo Blace Blata Blatina Blatnice Blato Blatta Blazevici Blazevo Bobanci Boboviste Boduli Bogicevici Bogomoglie Bogomolje Boksici Boljenovici Borje Borovci Bosanka Brajkovici Branilovic Branilovici Brasina Bratitovo Brdo Brecici Brestica Brijeg Brijesta Brikva Brist Bristova Doca Brljevici Brna Brnistrova Brnjici Broce Brotnice Brsecine Bubni Budalici Buici Buklijasi Buljani Buljubasici Bunica Burin Buselici Buskovici Butijeri Butina Butkovina Butkovine Cajkovica Cajkovici Cale Cannosa Capetino Capini Cara Carapine Cavtat Celj Celo Celopeci Celopek Cemprijesi Cepikuce Cepljesi Cera Pusica Cerjan Cesvinica Cevejusa Cibaca Cica Cikoji Cilipi Cista Corbica Nuga Corbici Corici Crip Crkvice Crna Gora Crni Dolac Crnjegovina Crnogorci Cujici Culavi Cunna Curzola Dancanje Dangube Ðardin Debeli Brig Dedovici Dekovici Ðereci Desne Despoti Diklici Dingac Dipici Divici Djonta Doli Djunta Doli Djurinici Dobranje Dobric Dobrusa Dobruse Dogici Doli Dolina Dominikovici Donja Dubrava Donja Glavina Donja Ljuta Donja Vala Donja Visnjica Donja Vrucica Donja Zecevina Donja Zupa Donje Bakote Donje Celo Donje Poljice Donje Rascane Donje Selo Donji Anici Donji Arambasici Donji Begovici Donji Brcat Donji Brgat Donji Durinici Donji Majkovi Donji Mlini Donji Obod Donji Orahovac Donji Prolozac Donji Radovcici Donji Radovici Donji Ravlici Donji Selaci Donji Vinjani Ðonta Doli Draca Drace Draceva Luka Dracevica Dracevice Dracevo Selo Dragicevici Dragljane Dragovici Dragovija Drasnice Drazevitic Drazevitici Drinova Dropulici Dropuljici Drum Druzijanici Drvenik Duba Duba Konavoska Duba Peljeska Duba Stonska Dubac Duboka Dubranje...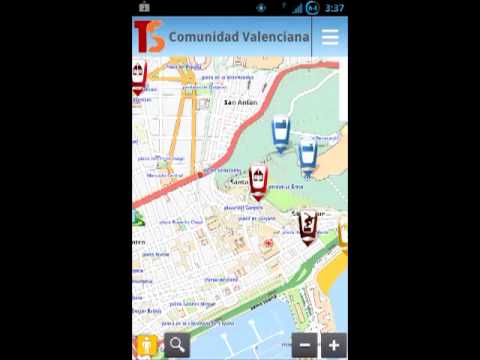 Write the first review for this app!
No comments in the Android market yet