Dubstep DubPad Buttons 1
BIGGEST DUB PAD ON GOOGLE PLAY, 96 UNIQUE SOUNDS + 10 DRUM PATTERNS

I was tired of these only-drum-apps if you search for Dubstep Pads so I got inspired to make an app that already gives you the drum beats so you can play thick Brostep sounds over it. (see this app as an advanced soundboard)

The soundboard is ~9*12.

Thanks to all people who do tutorials about all kinds of music applications so this little "dubstep maker" could emerge.

Sorry for the long starting time but I made this app very compatible for slower phones so people who don't have such an expensive phone can use it in the same way like others. Don't complain, that's just the little communist in me ;p

RANK 57 IN RUSSIA AND UKRAINE :)

Recent changes:
2.9 DubPad Buttons 2 available at 500 subs on YouTube!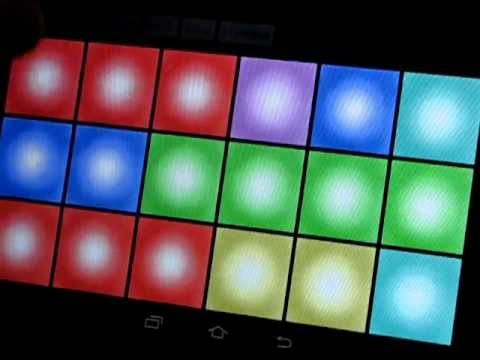 Write the first review for this app!