duliett
Original description:
"A simple 32x32 game using the Phaser framework.

Web only. No mobile."

Originally an entry for LOWREZJAM2014 by Jeremy Dowell. Subsequently was added touch control and ported to Android by me (with permission, and thanks to the opened source) as a dev exercise and also because this game was awesome.

The game is known to be expectedly unstable. It will crash and burn and performance will suck on weaker devices. This is unlikely to be fixed in the future as the nature of the bug (device's memory, game's framework, audio codec, crosswalk, cordova) is entirely unknown.

If you happened to get stuck at 'loading' screen, exit the app (press back button will do), cross your fingers and try running again. And keep doing that over and over again until you lose your patience. Sorry, but I'm serious.

Best tested on LGE Google Nexus 5. The game is meant to be played in portrait mode only. Touch left and right sides of the screen to move accordingly.

Credits:

- Original creation, concept and design -
Jeremy Dowell
https://twitter.com/codevinsky

- Android optimization and porting -
Juno Nguyen
https://twitter.com/JunoNgx

- Music -
"Dream Culture" by Kevin MacLeod
http://incompetech.com/

Ported to Android using Crosswalk-based Cordova Android

Play the original version (keyboard cursors required):
http://duliett.herokuapp.com/

*Gameplay video footage is of original PC version

Recent changes:
Version 1.0.5

- Updated icon.
- Minimal changes.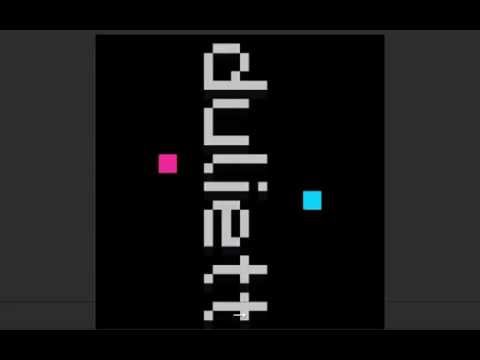 Write the first review for this app!