Durango Map-Gómez Palacio...
TS Go! Durango (Durango) is a FULL and OFFLINE Tourist map of Durango, Mexico. Some cities included in this version: Durango, Gómez Palacio, Lerdo, Papasquiaro, Pueblo Nuevo, Vicente Guerrero, Guadalupe Victoria... And many more!

Everything you need in a trip in your phone. Beaches, theme parks, stunning landscapes, museums, hotels, restaurants... And if you have an emergency on your trip: nearby hospitals and other essential points of interest.

TRY TS Go! FOR FREE!
The free full version "TS Go! Catalonia" is available for you to try this app before buying it. DOWNLOAD TS Go! Catalonia FREE.

In your phone you will see a map showing your current position, and all the interesting places around you. You won't need anything more! And remember, everything in this app is OFFLINE, so you don't need to care about the annoying roaming cost.

Characteristics of the TS Go! maps:

• GPS positioning. It shows your position, and the real distance to the point you want to visit.
• Connectivity with Google Maps and Navigation.
• Map of cities and entire regions completely OFFLINE.
• Hundreds of points of interest in each city:
- Museums
- Hotels, Bed and Breakfast, camping and caravans
- Parks and monuments.
- Natural Viewpoints and amazing landscapes
- Theme parks and zoos
- Restaurants of all kinds
- Pubs
- Beaches
- Coffeehouses
- Stores of all kinds
- Supermarkets
- Nearby hospitals
- Banks and ATMs
• Information on public transport of the most important cities.
• Share points of interest via Facebook and / or email.

Some cities included in this version:
Canatlán Poanas Cuencamé Nuevo Ideal Tlahualilo Bermejillo Nazareno Juárez Santa María del Oro Peñón Blanco Santa Catarina de Tepehuanes Panuco Nombre de Dios Mapimí Suchil Santa Clara Rodeo Tayoltita Nazas Abasolo Abraham González Acachahuane Acachuame Acahuame Acahuane Acahuene Acatitán Acebuches Acevedo Achota Adjunta Adjuntas Aedo Agostadero Agua Amarilla Agua Blanca Agua Blanca de la Quebrada Agua Blanca Quebrada Agua Caliente Agua Escondida Agua Fría Agua Nueva Agua Prieta Agua Vieja Agua Zarca Aguaje Aguaje Blanco Aguaje del Alto Aguaje San Ignacio Aguaje San Ygnacio Aguinaldo Agustin Melgar Agusto Gómez Villanueva Ajuntas Alamillo Alamillo de Galeano Alamillos Alamito Alamitos Álamo Álamos Alberto Alcalde Aldea India Alejandro Alemán Alianza Alisos Altamira Altar Altares Alvaro Obregón Amacuable Amaculí Amaculi ranch Amado Nervo Amador Amapolas América Amilpas Amoles Anciana Ancón Andres de Morga Angeles Angostura Animas Animas de Cerro Verde Antón Martín Antonio Antonio Amaro Antonio Gaxiola Apantita Apomal Apomas Apontita Aquiles Serdan Arañas Arcillas Arcinas Arena Arenal Arenales Arenas Arrayan Arroyo Arroyo Chico Arroyo de Coneto Arroyo del Chicural Arroyo del Pueblo Arroyo Hondo Arroyo Sotolitos Arroyo Verde Arroyos Arturo Bernal Arturo Martinez Adame Arzate Asarco Aserradero Ceballín Aserradero La Flor Aserradero Llano Grande Aserradero Los Charcos Aserradero Rancho Viejo Astillero Astillero de Abajo Atinapa Atotonilco Augusto Gómez Villanueva Auras Aurora Avilés Avilez Avino Ay del Macho Azúcar Bacatame Bagres Baja Coyotes Bajada Bajada de Coyote Bajada de Coyotes Bajío de Coyotes Bajío del Alamito Bajío Hondo Bajío Largo Bajío Redondo Bajío Seco Bajío Vacas Bajíos Bajíos del Tarahumar Balcazar Baltasar Baltazar Baluarte Banco Banderas Barazas Barraceño Barranca Barranceño Barranco Barranco Blanco Barranquita Barrazas Barreal Barrial Barrio Barrio de Guadalupe Barro Bascojil Basis Basoco Batea Batres Bayácora Bayas Bayosa Belem Belén Belisario Domínguez Bellota Benito Juarez Benjamín Aranda Berlín Bermehillo...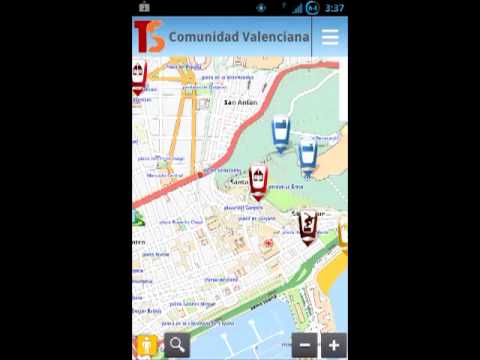 Write the first review for this app!
No comments in the Android market yet