Did you develop this app? Access more services »
Dusk Racer: Super Car Racing
Do you think racing in a straight line is easy?

Dusk Racer: Super Car Racing pits the best of the best super cars against heavy traffic in an addictive race against time to see how many checkpoints you can conquer with your awesome driving skills!

Take the highway and weave through traffic chasing the dawn at speeds of over 300 kilometers while skimming close to other cars to chain higher combos!

Keep an eye on your speedometer because it's not as easy as it looks!

Dusk Racing game features;
- Amazing 3D racing graphics
- Epic car sound effects
- Great selection of super cars
- Race on different highways

Recent changes:
More Coins to Be WON!

After checkpoint 3 your base multiplier INCREASES by 1 every 6 checkpoints! Thus you can get up to 6x more coins from combo linking the further you get in the game!

Two more Mediterranean monsters have been added to the garage.
The first a limited edition banshee even more aggressive than the last, the second a most exquisite piece of engineering that will knock you out at first glance!

- Oil changed, tires changed, engines tuned.
- Finally, windshield wipers delayed.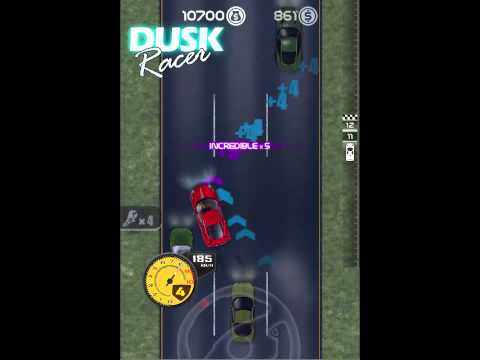 Write the first review for this app!