Dycee Puzzle
Dycee is a new mind game with dices.

The objective is simple: release all dices by making sum.
Each time you realize a new sum, the value of all dices decrease.
At zero, it vanish.

At level 4, you need to select the dice "4" or the dices "1+3" or "2+2".
The sum must be 4.

You can challenge your friends: the best score is shared.

Have fun

ZerKcm

Recent changes:
Bug Correction and in app billing, but not activated yet.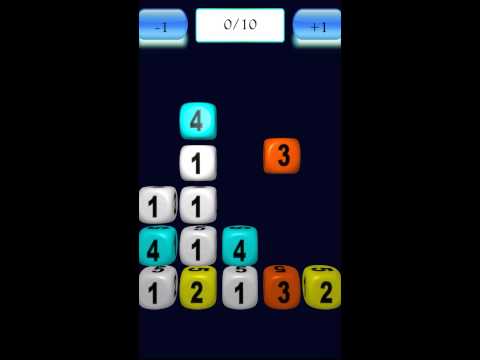 No comments in the Android market yet