Dye Birds
Try and Dye every bird the same color by tapping the colored squares at the bottom of the screen in as little moves as you can. Keep up with your score, the less moves it takes you the more points you will recieve. The Global Average of moves for each level is also displayed; however there are
50 Quadrillion, 31 Trillion, 545 Billion, 98 Million, 999 Thousand and 707 different levels so it could take a while before you see another level that someone else has played. You'll never get bored with this game!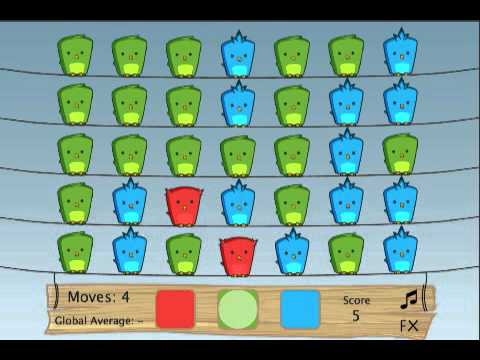 Write the first review for this app!
No comments in the Android market yet