Dynamic Template - Swapping
Classteacher Learning Systems has designed a unique app to support teacher, parents and students to create numerous learning activities, assessment objects and worksheets from this unique one dynamic template app.

This innovative dynamic learning app can generate a number of activities, worksheets, assessments etc. This will enhance the efficiency of a teacher, administrator and parents. One can use the created object in tablet or can take print out to distribute. There is ample scope to create the summative as well as formative assessments. Swapping activities can be created in seconds to engage your kid according to their learning requirement.

Every created object goes to the library where you visit again to reuse it or modify it. While using the activities or assessment items in tablet, instant feedback are generated to motivate or guide the users.

This can be used to generate:
• Swapping activities
• Worksheet
• Practice Sheet
• Sequencing of a process
• Summative Test
• Formative Test

Download, explore and share your experiences.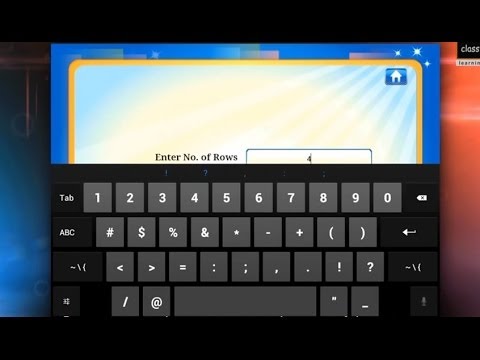 No comments in the Android market yet