eBay sniper, bid sniper mobile
Win more eBay auctions with Baytomat.com automatically in the last seconds. Save 20% and more while bidding with us. This eBay sniper app lets you easily manage your auctions. You can bid on all articles worldwide. Our servers then bid for you automatically in the last seconds.

More great features:
-eBay-search with barcode-scanner
-group bidding
-import of your eBay watchlist

TEST THIS AWARD WINNING APP FOR FREE NOW!

If you like it after the test, we charge from 70 cents, only if your auction is won.

Recent changes:
Complete redesign
Multilanguage support
Barcode scanning
Fix Problem with text input.
Android 4.0 compatibility.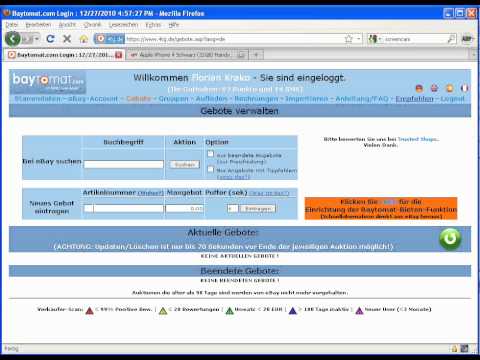 Write the first review for this app!