Did you develop this app? Access more services »
ECONOMIC CALENDARS
Economic calendars. This app bring us a good collection of economic calendars online. 5 economic calendars from several sources. In english.

Scheduling of economic events and indicators are constantly changing. We are proud to share these economic calendars with you. Useful for FOREX traders.

The purpose of the app is to identify and offer what we consider to be the best economic calendars. Try all of them and use the best you think for you.

All data is streaming, and updated automatically.

With features and information that helps Forex traders make better trading decisions.

Now 5 versions of calendars.

v2 optimised for several screens, small, tablets etc, in cn, ru, es and it, and with zoom.
v4 optimised for small screens.

INTERNET CONNECTION REQUIRES!


[economic, calendar, news, forex calendar, forex, events, economic calendar, market news, stocks news, financial news]

Recent changes:
Pop Ups reduced to only one every 30 minutes.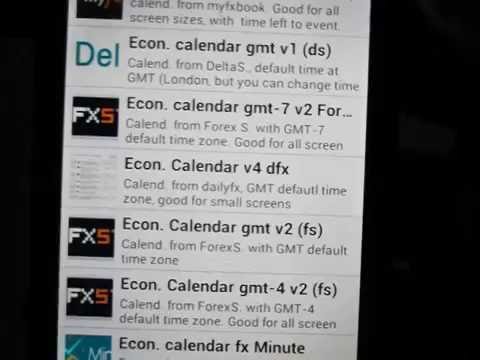 Write the first review for this app!