EE Tap Wallet - Cash on Tap
If you're a 4GEE customer, the EE Tap Wallet lets you buy things securely with a simple tap of your phone. Once you've installed it, you can get started with EE's first Tap Wallet feature: Cash on Tap.

Cash on Tap is a new contactless payment service for your smartphone. Just touch your phone against a contactless card reader to pay for anything under £20. Coffees, lunch, taxis… just a single tap and you're done.

It's totally secure
Cash on Tap is brought to you by EE and MasterCard®. It's just like using a contactless bank card – and just as safe – in over 230,000 locations in the UK.

Top up anywhere
It's easy to add more cash to your EE Tap Wallet. You can top up your balance with any UK debit or credit card, any time and anywhere you want.

How to get Cash on Tap
• Download the EE Tap Wallet from Google Play.
• Install the Cash on Tap service.
• Start tapping to pay for things straight away.

Watch our Cash on Tap video above to find out more.

Some older devices, for example Samsung Galaxy S3 LTE phones purchased before May 2013, might need a new SIM and a software update. The EE Tap Wallet checks your current SIM and software and will let you know if you need any updates.


MasterCard Issuer Statement
Cash on Tap is issued by PrePay Technologies Limited pursuant to license by MasterCard® International Incorporated. Cash on Tap is an electronic money product. PrePay Technologies Limited is authorised and regulated by the Financial Conduct Authority for the issuance of electronic money (FRN 900010) .MasterCard and the MasterCard Brand Mark are registered trademarks and PayPass™ and Tap & Go™ are trademarks of MasterCard International Incorporated.

EE Tap Wallet
Copyright (c) 2013 Orange SA - All rights reserved

Recent changes:
• The EE Tap Wallet is now compatible with the Samsung Galaxy S4, Samsung Galaxy S4 Mini, Samsung Galaxy SIII LTE, Samsung Galaxy Note 3, Samsung Galaxy Note II, HTC One, Sony Xperia Z1 and Sony Xperia SP.

These devices have been securely tested by EE and MasterCard®.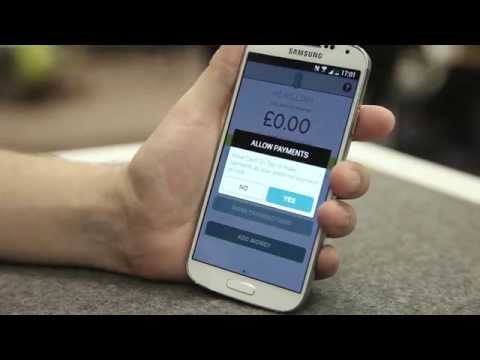 Write the first review for this app!