Eller Tonnsen Bach Comp Calc
Eller Tonnsen Bach has created an easy to use NC/SC Worker's Compensation calculator app that simplifies many common calculations:
- Number of Weeks
- AWW/CR
- Schedule Of Injuries
- Life Expectancy
- Commuted Value Calculator

Eller Tonnsen Bach are pleased to offer these calculators which are for informational purposes only and are not legal advice. Use of these calculators or answers does not create a lawyer-client relationship, and no representations or guarantees are made.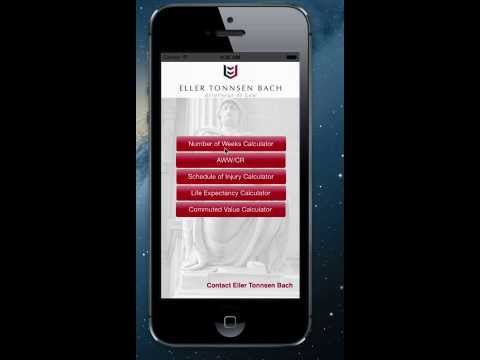 Write the first review for this app!
No comments in the Android market yet