Escape Games Dark Cave Escape
Escape Games Dark Cave Escape
You are on an adventure trip to a cave which is an old gold mine but due to sudden earthquake there has been landslide in parts of the cave and you are trapped. There is only one way to get in and out of the cave. Use the elements around to cave, that will help you solve the puzzles. Find all the objects; use your skills and ability in combining them to break out of the cave in order to escape. Pick up items and use them from your inventory to help you find your way out. There are different activities and brain games to solve. This game will not be so simple. You need to give your brain a workout in order to escape. Keep up the adventure spirit to play this game. This game will give you a thrilling cave experience and action.

Escape-Spiel Dark Cave Escape-
Sie sind auf eine Abenteuerreise zu einer Höhle, die eine alte Goldmine ist aber aufgrund einer plötzlichen Erdbeben hat es in Teilen der Höhle gewesen, Erdrutsch und Sie sind gefangen. Es gibt nur einen Weg, um in die und aus der Höhle zu bekommen. Verwenden Sie die Elemente um zur Höhle, die Ihnen helfen, die Rätsel zu lösen. Finden Sie alle Objekte, nutzen Sie Ihre Fähigkeiten und die Fähigkeit, in der Kombination von ihnen aus der Höhle, um zu entkommen brechen. Gegenstände aufzuheben und sie aus dem Inventar zu helfen, finden Sie Ihren Weg aus. Es gibt verschiedene Aktivitäten und Gehirn Spiele zu lösen. Dieses Spiel wird nicht so einfach sein. Sie müssen Ihr Gehirn ein Training, um zu entkommen geben. Halten Sie sich die Abenteuergeist, um dieses Spiel zu spielen. Dieses Spiel wird Ihnen eine spannende Höhlen Erleben und Handeln.

ゲームダーク洞窟エスケープをエスケープする
古い金鉱山である洞窟への冒険旅行にですが、突然地震があり、洞窟の一部では地すべりされており、あなたが閉じ込められている。洞窟の内外に取得する唯一の方法があります。あなたがパズルを解くのに役立ちます洞窟の周りの要素を使用してください。すべてのオブジェクトを検索、逃れるために洞窟から抜け出すためにそれらを組み合わせることで、あなたのスキルや能力を使用しています。アイテムをピックアップし、あなたの方法を見つけることができるように、あなたのインベントリからそれらを使用しています。解決するためにさまざまな活動や脳のゲームがあります。このゲームはそう単純ではありません。あなたは、あなたの脳を逃れるためにワークアウトを与える必要があります。このゲームをプレイするために冒険の精神を維持する。このゲームはあなたにスリリングな洞窟の経験と行動を与える。

Escape juego Cueva Huida oscura
Usted está en un viaje de aventura a una cueva, que es una antigua mina de oro, pero debido al terremoto de repente ha habido deslizamiento de tierra en algunas partes de la cueva y que está atrapado. Sólo hay una manera de entrar y salir de la cueva. Utilice los elementos en torno a la cueva, que le ayudarán a resolver el rompecabezas. Encuentra todos los objetos, el uso de sus habilidades y capacidad en la combinación de ellos para salir de la cueva con el fin de escapar. Recoger objetos y usarlos en su inventario para ayudarle a encontrar su camino de salida. Hay diferentes actividades y juegos mentales para resolver. Este juego no será tan sencillo. Usted necesita dar a su cerebro un entrenamiento con el fin de escapar. Sigan con el espíritu de aventura para jugar a este juego. Este juego le dará una experiencia de la cueva emocionante y la acción.

Escape jeu foncé Cave Escape
Vous êtes sur un voyage d'aventure dans une grotte qui est une ancienne mine d'or, mais à cause de tremblement de terre soudain il ya eu des glissements de terrain dans certaines parties de la grotte et vous êtes pris au piège. Il n'ya qu'une seule façon d'entrer et de sortir de la grotte. Utilisez les éléments autour de la grotte, qui vous aideront à résoudre les énigmes. Trouver tous les objets; utiliser vos compétences et la capacité à les combiner pour sortir de la grotte pour échapper. Ramasser des objets et les utiliser dans votre inventaire pour vous aider à trouver votre chemin. Il ya différentes activités et des jeux de cerveau à résoudre. Ce jeu ne sera pas si simple. Vous devez donner à votre cerveau un entraînement afin d'échapper. Gardez l'esprit d'aventure de jouer ce match. Ce jeu vous donnera une expérience de la grotte passionnant et d'action.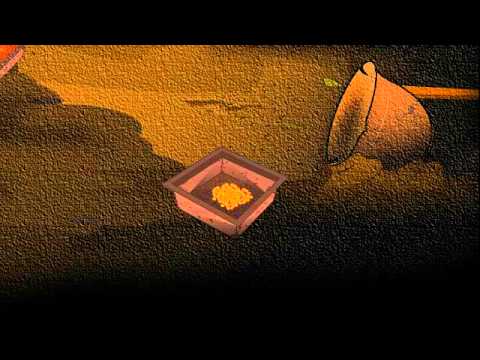 Write the first review for this app!