Extreme Burger Defense
You're a scientist who just made LITERALLY THE TASTIEST BURGER EVER. The problem? It attracts EVERY SINGLE BEAR. Place towers of sciency death around the forest to fend off an ever-embiggening wave of bar-BEAR-ians.

We made this game in 10 hours as part of our "make an entire game every Monday" initiative, but we'll be patching it over the week to fix some balance issues, optimization problems, usability, and bugs. Let us know what you think!

FEATURES:
- UNBEARABLE levels of fun
- GRIZZLY upgrades
- General PANDA-monium
- Thank you, we're here all night.

Recent changes:
Optimized some stuff, cleaned up some stuff, improved UI!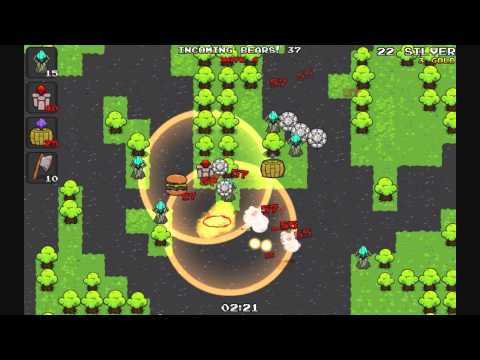 Write the first review for this app!