EZ GPS Navigation
With EZ GPS you get an easy to use yet powerful navigation app. Use GPS technology and GPS-linked maps to create and find your waypoints. We've made it easy to set locations of interest using maps, voice or keyboard entry. Locate your targets using a dynamic waypoint finding compass, maps, driving routes, driving directions and magnetic and GPS controlled compasses. For inexperienced navigators we have included an animated tutorial to get you started.

Recent changes:
* Version 3.0 is a major release with many new features including DRIVING ROUTES, CONFIGURABLE GPS AND MAGNETIC COMPASS, MORE MAPS, AND AN OPTIONAL TUTORIAL FOR FIRST TIME USERS.
* You can now create a waypoint by entering or speaking an address.
* You can now suppress the animated "Geo" character from the Settings screen when you no longer need him.
* Made screen navigation easier.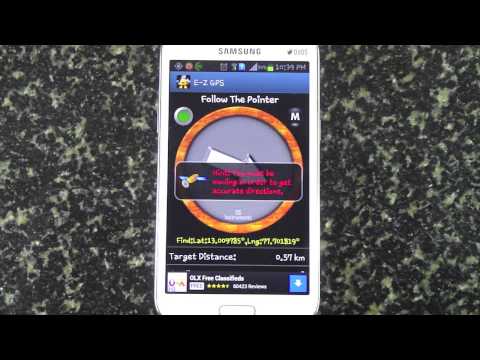 Write the first review for this app!