Farm Up
★ GOOGLE PLAY EDITORS' CHOICE ★

No more zombies! Just plants!

Farm UP is your classic farming awesomeness.

Meet young Jennifer. She's just bought a small farm. It's 1930s crisis but Jennifer is ready to do everything to become successful. This is where you join in.

Learn about different types of plants. Take care of poultry and cattle. Harvest fruit and vegetables.
With the help of Jennifer's husband and grandparents you'll be able to run a profitable farming business in no time.

• Get quests from local farmers and interactive global map.
• Add other players on Facebook to play together.
• Customize your farm the way you want.
• Build factories to make canned goods and textile.
• Make a positive impact on the country's economy.

***** Livestock production is getting more realistic at the farm! Neglected animals produce less milk and eggs. Regular care guarantees the highest rate of productivity! *****

Other popular apps from Realore:

Jane's Hotel;
Jane's Hotel: Family Hero;
Island Tribe;
Northern Tale;
Viking Saga: The Cursed Ring;
When in Rome.

JOIN US!

Follow us on Facebook: https://www.facebook.com/RealoreGame
Follow us on Twitter: https://twitter.com/RealoreGames

Recent changes:
- Some bug fixed;
- We changed price for game actions acceleration. The less time you need to finish the process, the less acceleration price will be!
- Purchase log. Watch your gold purchases from the game interface! ("Purchase log" button in main menu);
- All-in-one shop. To buy missing resources move to the last tab of the shop.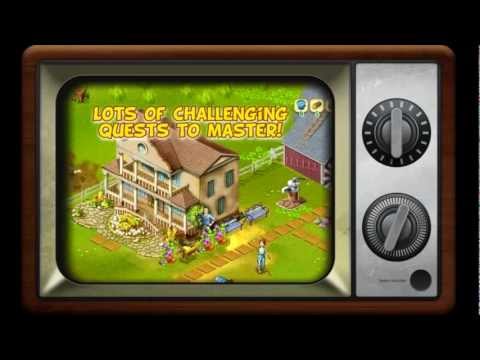 Write the first review for this app!